HP was recently awarded the title of Market Leader for Blade Servers in November 2010 by IT Brand Pulse Labs which specializes in providing independent, third party testing and lab reports.
According to the Abstract for the report, IT Brand Pulse group conducted a survey of 149 IT professionals in October of 2010. The respondents were asked which vendors they perceived as the leader in 6 categories for Blade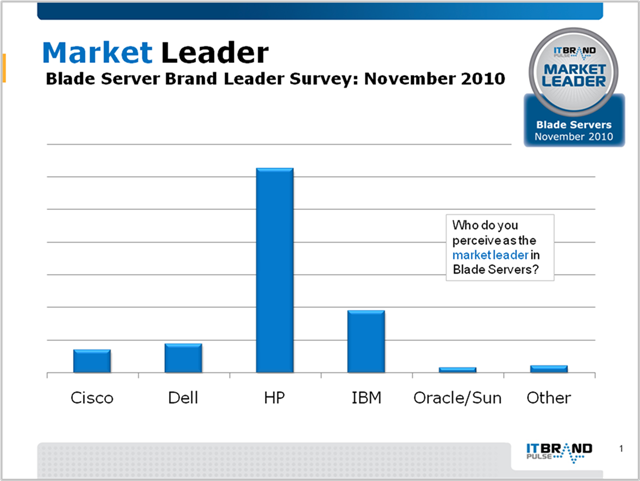 Server (market, price, performance, reliability, service and support, and innovation.) The results of the 2010 survey are covered in a summary analysis and charts. The report is available from IT Brand Pulse for the cost of 738 Starbucks Venti Cappuccinos, so needless to say – I can't afford to buy it. However, I encourage you to take a look at HP's blade server blog (written by Daniel Bowers) for some additional insight including additional categories HP won.
philadelphia convention center
amazon kindle support
jcpenney printable coupons
htc incredible s
jimmy buffett tour 2011