I recently had some discussions with a customer looking to connect a Dell EMC PowerEdge M1000e to a Cisco Nexus and I was quite surprised at the number of resources available to assist in the project.  Below you will find links to the documents I found with the hope it will help you out in the near future.
Dell Networking MXL with Cisco Nexus 5000 Fabric Mode Config Sheets– PDF, 456KB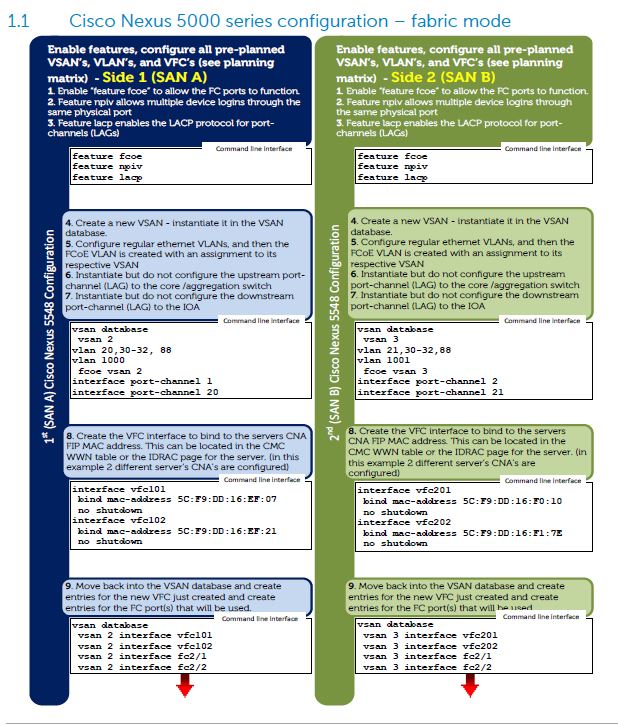 Dell Networking MXL with Cisco Nexus 5000 NPV Mode and Cisco MDS 9100 Fabric Switch Config Sheets – PDF, 511KB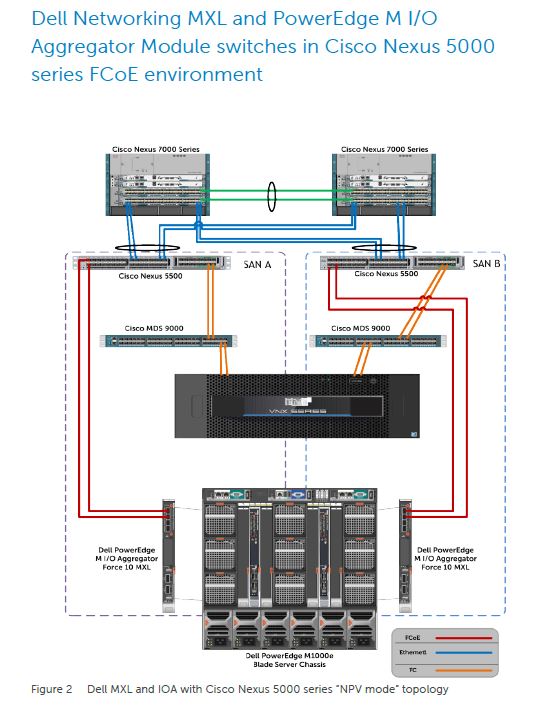 Deploying Dell Networking MXL and PowerEdge IO Aggregator FCoE in a Cisco Nexus Environment v1 – PDF, 3MB
This deployment guide provides configuration information to install Dell M1000e Blade server chassis I/O Modules "PowerEdge M I/O Aggregators" and "Dell Networking MXL" in an FCoE (FIP Snooping) topology. FCoE topologies exist in multiple network configurations and this document will focus on a select numbers of these. The configuration examples will have similar products to reduce the overlapping of content yet provide a high amount of customer coverage. Enterprise switch configuration items like security, Inter Switch Links (ISLs), Virtual port Channels (VPCs) should be accounted for.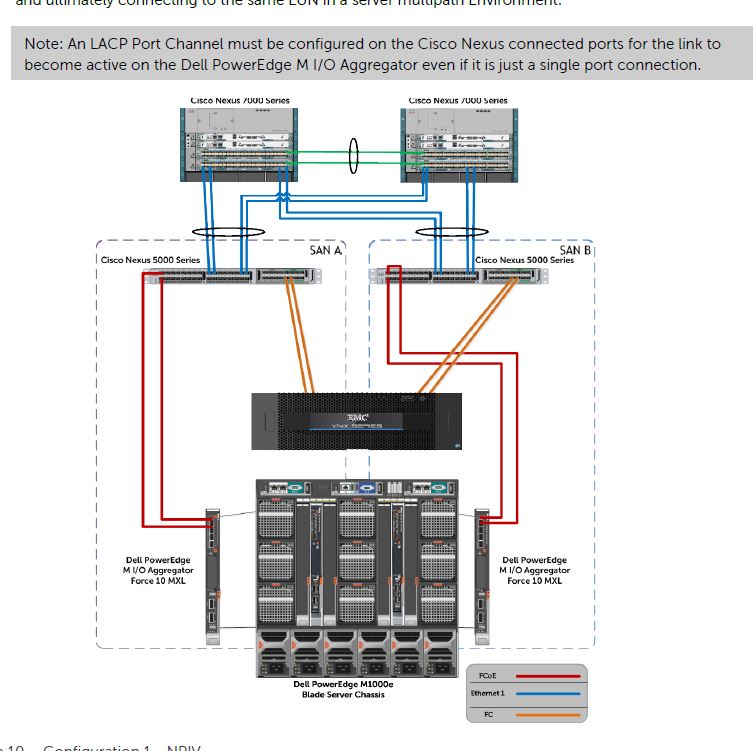 Deploying_the_Dell_Force10_MXL_on_a_Cisco_Nexus_Network_v1_1 – PDF, 781KB
This document is an easy-to-use guide of recommended basic deployment practices for the Dell Force10 MXL in the access layer of a Cisco Nexus network environment. The Dell Force 10 MXL—an I/O module for the Dell PowerEdge M1000e chassis—is a 10 and 40 gigabit Ethernet multilayer switch targeted at deployment in data center networks. The MXL provides 32 10GbE internal ports to server blades in an M1000e modular chassis and has multiple 10 and 40GbE external uplink and stacking options allowing it to serve well in many applications and environments.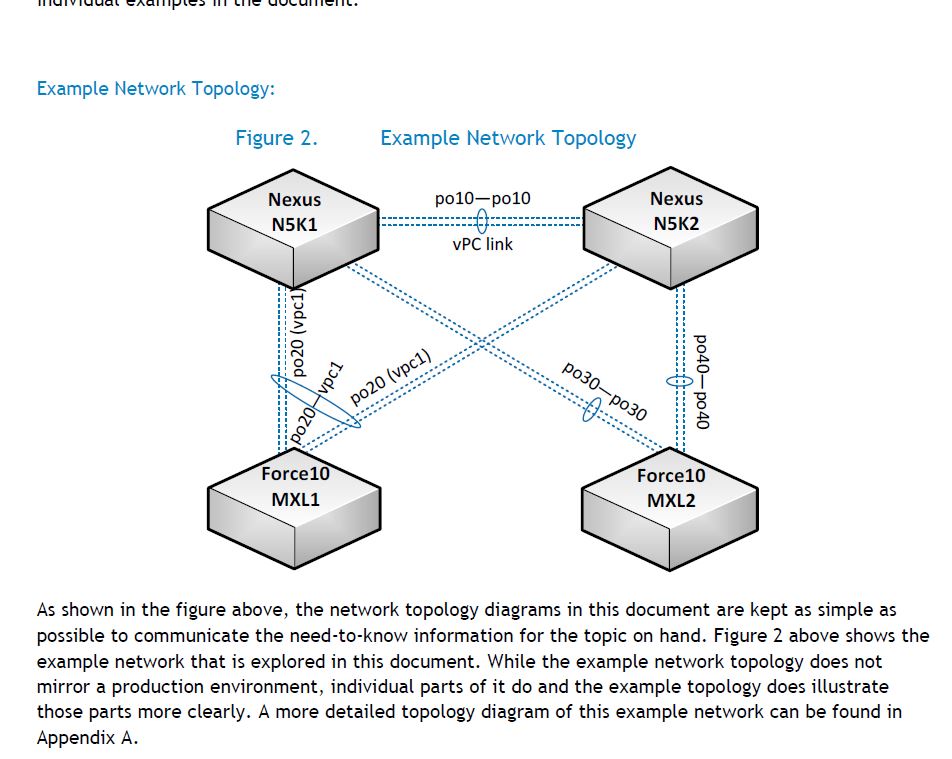 If you've found other documents you'd like added to this page, let me know in the comments below or email me at kevin AT bladesmadesimple.com.


Kevin Houston is the founder and Editor-in-Chief of BladesMadeSimple.com.  He has 20 years of experience in the x86 server marketplace.  Since 1997 Kevin has worked at several resellers in the Atlanta area, and has a vast array of competitive x86 server knowledge and certifications as well as an in-depth understanding of VMware and Citrix virtualization.  Kevin has worked at Dell EMC as a Server Sales Engineer covering the Global Enterprise market since August 2011 and currently works as a Chief Technical Architect supporting the Central Region.
Disclaimer: The views presented in this blog are personal views and may or may not reflect any of the contributors' employer's positions. Furthermore, the content is not reviewed, approved or published by any employer. No compensation has been provided for any part of this blog.