As we look into the new year, there are some things I think we can expect to see in the blade server market.  Here are a few things I think we'll see in 2022.

The Rise of EDSFF
If you look back over the years, the innovation in the server storage market has been pretty static.  We've seen some iterations of a 1.8″ drive, but in part the 2.5″ drive form factor has been the standard on blade servers.  I think we'll see this start to shift in 2022 to the Enterprise Datacenter Small Form Factor (EDSFF).  When you compare the EDSFF to the traditional 2.5″ drive form factor, you'll start to see the possibilities of providing nearly 2x the number of drives in a standard blade server.  With PCIe Gen 5 surfacing in the next generation CPU, we'll see twice the bandwidth and twice the speed of PCIe Gen 4 – a perfect architecture for EDSFF drives in a blade server.
Reduced CPU Options for Blade Servers
It doesn't take a rocket scientist to see the writing on the wall.  When it comes to server CPUs, the TDPs are growing to a point where you will need to have some additional way besides air to cool them for maximum performance.  Unless you have liquid cooling in your datacenter, you'll be forced to either use a CPU that can be air cooled (one that has an average TDP) or you'll need to change your server architecture to use only a single CPU.  The former is undesirable for many organizations since you not only lose CPU cores (when compared to using 2 CPUs) but you also lose memory slots and possibly some PCIe slots.
Adoption of More Storage Class Memory, or PMEM
The next generation of CPUs is rumored to bring DDR5 as well as faster memory speeds.  But don't expect to see more memory slots.  Leaks I've seen that talk about future CPUs show that we'll still see 8 memory channels in the next generation of CPU, so I would expect to see the same memory quantities you have today on your blade server vendor's offering.  Factor in my comment from the section above (referring to 1 CPU architectures) and you'll be looking at even fewer memory slots than you have now.
This is where Storage Class Memory (SCM), also known as Persistent Memory (PMEM), could help.  In blade server designs where only 16 DIMM slots are available due to using a single processor, adding in PMEM could help achieve the memory capacities needed with fewer slots.  I expect we'll see SCM speeds equal DRAM speeds and we are starting to see increased adoption of PMEM by software vendors.  So I think we'll see more organizations take a look at SCM/PMEM in their blade server workloads in 2022.
Cisco Won't Be Getting Out of the Server Business
This blog post was written based on an idea that I got from an article on BlocksandFiles.com.  I read their #8 "Cisco will exit the server market" and I laughed out loud (literally.)  Of course #IWork4Dell, but I think competition is healthy.  Although Dell has led the WorldWide market share for x86 server units for 19 consecutive quarters, Cisco has competed closely with HPE in the blade server market share.  Until we get to the point of where blade servers can't deliver the workload capacity needed in the modern datacenter, I'd be very surprised if Cisco got out of the server business.  (But hey, if I'm wrong, send your server business my way.  Did I mention #Iwork4Dell?)
Conclusion
In conclusion, 2022 will mark the beginning of some changes in the blade server market.  We'll still see plenty of blade servers shipped with Intel Cascade Lake and Ice Lake CPUs.  As Sapphire Rapids becomes the dominant CPU for blade servers, we'll see some architectural changes in the way we add storage, memory, and CPUs to blade servers.   I hope that the future of blade servers will look something like this but time will tell.
Thanks for taking the time to read this, and thanks for your continued support.  If you have any ideas for future blog posts, please let me know in the comment section below or via email at BladesMadeSimple at Gmail.com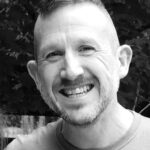 Kevin Houston is the founder of BladesMadeSimple.com.  With over 24 years of experience in the x86 server marketplace Kevin has a vast array of competitive x86 server knowledge and certifications as well as an in-depth understanding of VMware virtualization.  He has worked at Dell Technologies since August 2011 and is a Principal Engineer supporting the East Enterprise Region and is also a CTO Ambassador for the Office of the CTO at Dell Technologies.  #IWork4Dell
Disclaimer: The views presented in this blog are personal views and may or may not reflect any of the contributors' employer's positions. Furthermore, the content is not reviewed, approved or published by any employer. No compensation has been provided for any part of this blog.