Today Dell Technologies announced the next generation of the PowerEdge blade server – the PowerEdge MX760c.  In this blog post, I'll highlight the details of this new blade server.

PowerEdge MX760c
The PowerEdge MX760c is the 3rd generation of blade servers built for the PowerEdge MX7000 infrastructure.  It is designed to be used in the same blade chassis as previous blade server generations.
CPU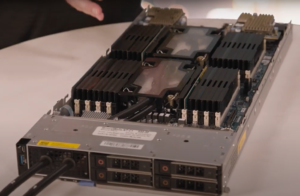 Supports up to 2 x 4th Generation Intel Xeon SP CPUs (up to 56 cores.)  Also supports direct liquid cooling (DLC) helping to enable support for some of the higher TDPs.  See more on DLC  within the video link at the end of this blog post.
Memory
Supports 16 DIMMs / CPU (32 DIMMs total) of DDR5 with starting speeds of 4800MT/s (at 1 DIMM per channel) supporting a maximum of 8TB of memory.
I/O
The PowerEdge MX760c includes support for 3 x mezzanine cards.  One connects to Fabric A, one connects to Fabric B and the last mezzanine card is available to connect to Fabric C.
Storage
The PowerEdge MX760c will support the following internal storage controllers:
PERC H755MX
PERC H965iMX
HBA350i MX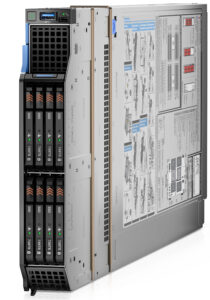 Additionally, there are a few different drive options for the PowerEdge MX760c:
4 x 2.5″ SAS/SATA (HDD/SDD)

6 x 2.5″ SAS/SATA (HDD/SDD/NVMe)
8 x E3.S NVMe PCIe Gen 5
Systems Management
The PowerEdge MX760c includes the iDRAC 9 systems management processor and works with OpenManage Modular Edition (OME-Modular) as well as OpenManage Enterprise.
For more information:
Tech Talk – PowerEdge MX760c Benefits and Features (video)
Tech Talk – Direct Liquid Cooling for the PowerEdge MX760c (video)
PowerEdge MX Modular Infrastructure web site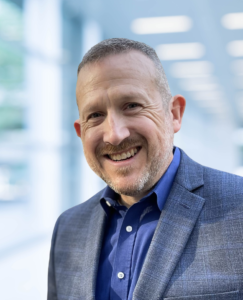 Kevin Houston is the founder of BladesMadeSimple.com. With over 24 years of experience in the x86 server marketplace Kevin has a vast array of competitive x86 server knowledge and certifications as well as an in-depth understanding of VMware virtualization. He has worked at Dell Technologies since August 2011 and is a Principal Engineer supporting the East Enterprise Region and is also a CTO Ambassador for the Office of the CTO at Dell Technologies.
#IWork4Dell
Disclaimer: The views presented in this blog are personal views and may or may not reflect any of the contributors' employer's positions. Furthermore, the content is not reviewed, approved or published by any employer. No compensation has been provided for any part of this blog.