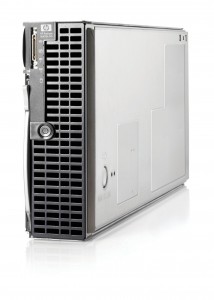 Chalk yet another win up for HP. 
It was reported last week on www.itnews.com.au that Digital production house Dr. D. Studios is in the early stages of building a supercomputer grid cluster for the rendering of the animated feature film Happy Feet 2 and visual effects in Fury Road the long-anticipated fourth film in the Mad Max series.  The super computer grid is based on HP BL490 G6 blade servers housed within an APC HACS pod, is already running in excess of 1000 cores and is expected to reach over 6000 cores during peak rendering by mid-2011.
This cluster boasted 4096 cores, taking it into the top 100 on the list of Top 500 supercomputers in the world in 2007 (it now sits at 447).
According to Doctor D infrastructure engineering manager James Bourne, "High density compute clusters provide an interesting engineering exercise for all parties involved. Over the last few years the drive to virtualise is causing data centres to move down a medium density path."
Check out the full article, including video at:
http://www.itnews.com.au/News/169048,video-building-a-supercomputer-for-happy-feet-2-mad-max-4.aspx