Today Intel officially announced the 4th Generation Xeon CPU, formerly known as "Sapphire Rapids."  Here's the list of all 47 CPU bins.
4th Generation Intel Xeon CPU List
Integrated Workload Accelerators
If you watched the live announcement today from Intel, you may have picked up on the phrase "workload accelerator."  These are built-in capabilities on 4th Generation Xeon CPUs that provide the ability to help accelerate workloads.  The number of available workload accelerators will vary by CPU bin.  I'm not sure, though, how the qty of licenses or instances per CPU bin are used – maybe I can find something and write a post on that later.
Here's what each of these accelerators are:
AMX (Advanced Matrix Extensions) – improves the performance of deep learning training and inference on 4th Gen Intel Xeon Scalable processors, ideal for workloads like natural language processing, recommendation systems, and image recognition.
DLB (Dynamic Load Balancer) – increases throughput with efficient load balancing across multiple cores
DSA (Data Streaming Accelerator) – accelerates applications that a reliant on data movement
IAA (In-Memory Analytics Accelerator) – increases queries per second and reduces memory footprints for data analytics
QAT (QuickAssist Technology) – accelerates cryptography and data de/compression
SGX (Software Guard Extensions) – trusted execution environment for increased protection of confidential data
Workload Optimization Decoder Ring
Intel is continuing with having a large portion of the newly announced CPU SKUs with a suffix that notates the CPU is optimized for specific workload(s).  Here's the decoder ring for what workloads the CPU is optimized for:
H = database and analytics.  Will only be found on 4S and 8S systems.
M = media transcode
N = network / 5G / Edge
P = Infrastructure As a Service (IaaS) – Cloud; high per-core performance
Q = liquid cooling
S = storage and hyper converged infrastructure
T = high T-case; long life use
U = 1 socket configurations
V = Software as a Service (SaaS)  – Cloud; high VM densities with TDP constrained environments
Y = mainstream, general purpose
+ = ability to upgrade accelerators via software license key
Final Thoughts
This list is the comprehensive list but isn't reflective of what you'll see available on blade servers.  Additionally, Intel lists that these CPUs will be available soon, so I'd expect to see them become available in the next few weeks.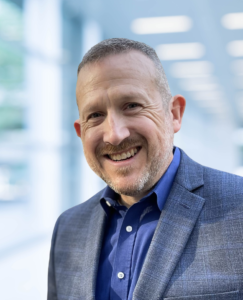 Kevin Houston is the founder of BladesMadeSimple.com. With over 24 years of experience in the x86 server marketplace Kevin has a vast array of competitive x86 server knowledge and certifications as well as an in-depth understanding of VMware virtualization. He has worked at Dell Technologies since August 2011 and is a Principal Engineer supporting the East Enterprise Region and is also a CTO Ambassador for the Office of the CTO at Dell Technologies.
#IWork4Dell
Disclaimer: The views presented in this blog are personal views and may or may not reflect any of the contributors' employer's positions. Furthermore, the content is not reviewed, approved or published by any employer. No compensation has been provided for any part of this blog.