As my final blog post of the year, I always like taking a look into my 2022 metrics.   It's fun to see what people search for, and where they come from, so here's what I found. Before I begin, let me say thank you! I appreciate each and every one of you who take the time to read this simple little blog on blade servers. While I'd love to be the next ServeTheHome, I'm happy with continuing to provide blade server news as my little hobby.
Not Quite 225,000 Views
It's kind of funny.  When the first AVATAR movie launched in 2012, I wrote a blog post about how some of the movie was published using HP blade servers.  That post was picked up by HP and my site statistics went off the charts, reaching nearly 225,000 hits.  Fast forward 10 years and my popularity has diminished to a lowly 30,862 views in 2022.  It's okay, though.  Maybe in 2023, I'll work a little harder to see if I can get more visitors.
Top Countries by Visitors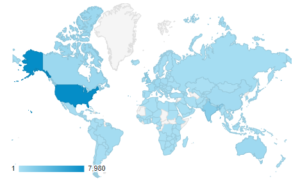 I was shocked by this statistic.  In 2022, I had visitors from 127 countries!  I had to Google it, but there are only 195 countries in the world, so that's a pretty cool stat.  In first place was United States, but it was followed by India and the United Kingdom.  Visitors came from Americas, Europe, Asia, Oceana and Africa.
Top Searches
This is the category I really like to look at.  It provides some insights as to "why" people visit bladesmadesimple.com.  Here are the top 5 pages that were the most visited:
Final Thoughts
As I continue with this journey of providing blade server related articles, I'm hoping to get help.  I'd love to hear from the readers about what you like, what you don't like.  I'd love to know if there are blade server articles or features that you'd like to see.  I'm writing this for you, so let me know what you need in 2023.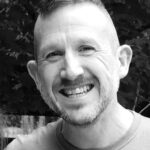 Kevin Houston is the founder of BladesMadeSimple.com. With over 24 years of experience in the x86 server marketplace Kevin has a vast array of competitive x86 server knowledge and certifications as well as an in-depth understanding of VMware virtualization. He has worked at Dell Technologies since August 2011 and is a Principal Engineer supporting the East Enterprise Region and is also a CTO Ambassador for the Office of the CTO at Dell Technologies.
#IWork4Dell
Disclaimer: The views presented in this blog are personal views and may or may not reflect any of the contributors' employer's positions. Furthermore, the content is not reviewed, approved or published by any employer. No compensation has been provided for any part of this blog.